Our company works on the paper market for over 60 years, producing paper and plastic packaging solutions.
Our food envelopes guarantee the safety of foods, thanks to the coupling with a polyethylene HDPE suitable for contact with every type of food.
Moreover all our duplex paper are created in the maximum respect for the environment, as easily separable (paper and film) with a simple gesture for recycling.
We offer a wide range of duplex papers.
We have materials for every needs: from white or avana paper 100% pure cellulose to long fibre white paper or 100% recycled avana.
We also have poly-coated papers, perfect for fresh, fat and wet foods from 20 gr/m2 to 60 gr/m2.
This type of grammage can satisfy every needs, from small shops to large shopping centre.
Our registered trademark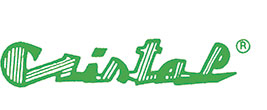 is synonymous with quality, protection and tradition.